STAINLESS STEEL GRILLS THAT LIVE ON A YACHT
One of my customers requested a pair of multi-purpose charcoal grills in stainless. The primary requirement was that the grills disassemble, with all parts being storable inside the firebox. Additionally, they had to perform as argentine grills, fish grills, have a bridge between the grills that acted as a shelf for a cutting board, and work with Brazilian swords or espitos, Argentine crosses, and electric rotisseries, all in 304 stainless steel.
Here's how it worked out.
All of the parts fit into the firebox: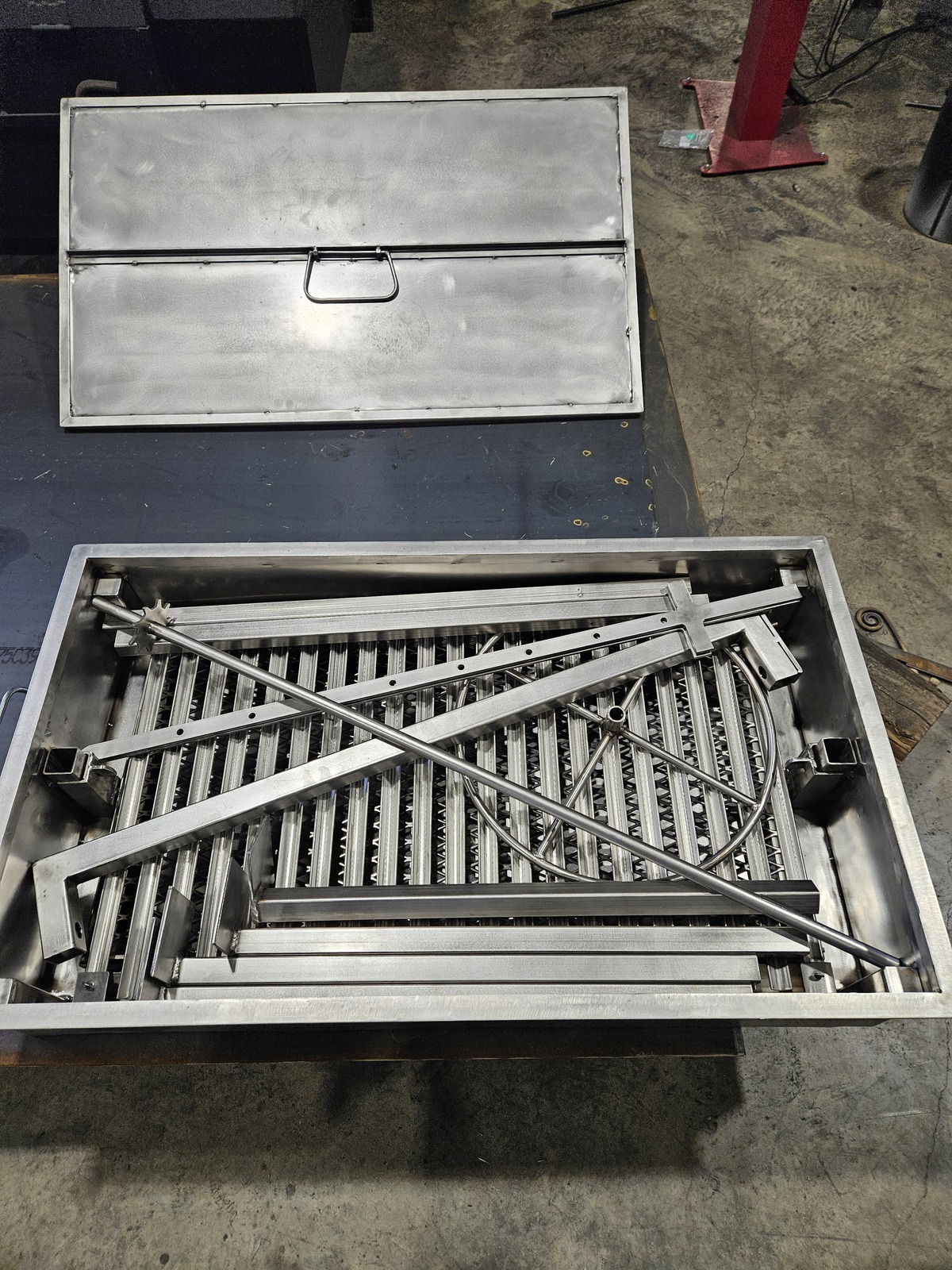 Each Firebox has a lit so parts don't get lost in storage: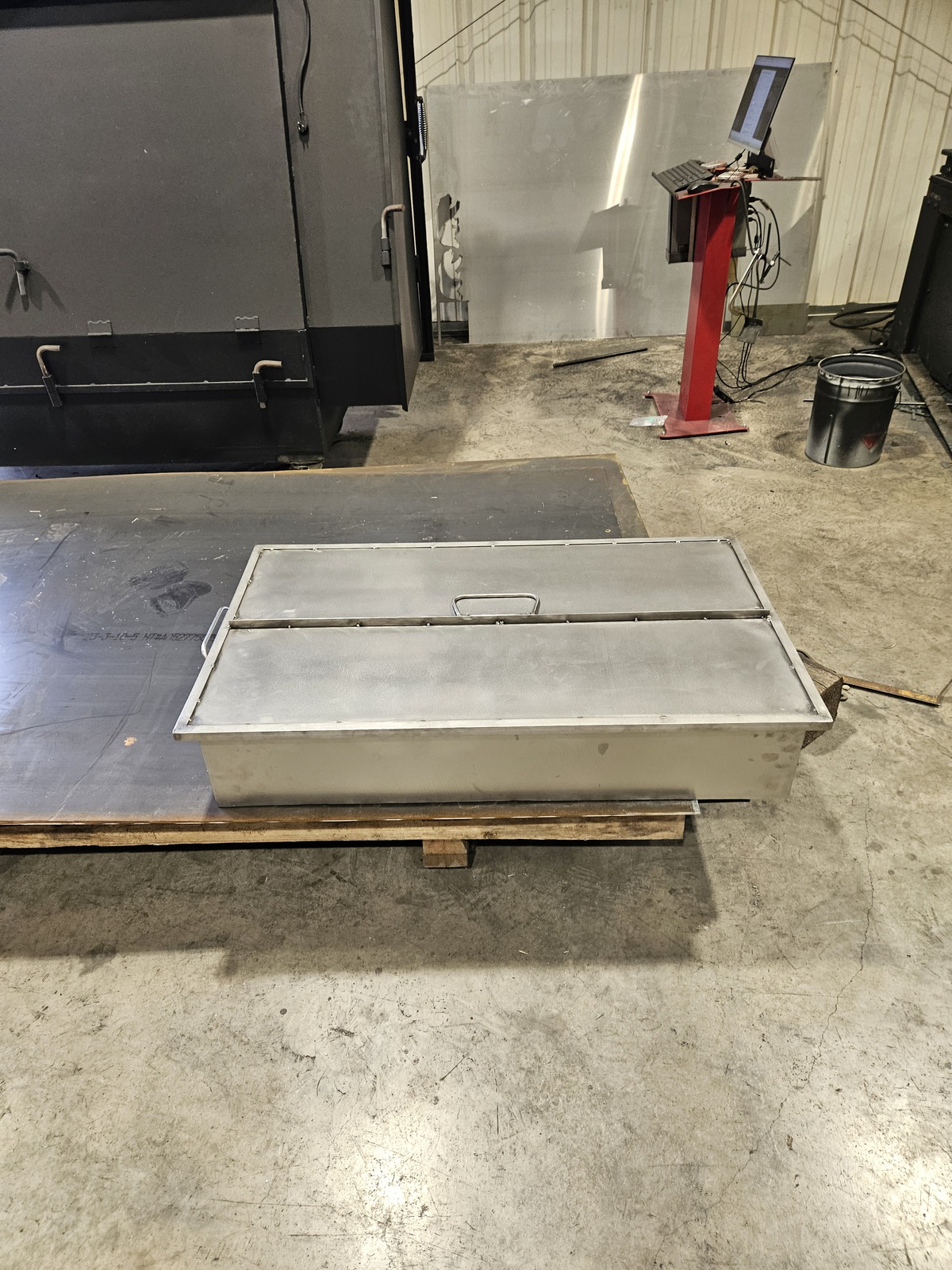 The customer has a choice of using Argentine grills or fish grills, depending on what is for dinner:
Just another view of these beautiful grills: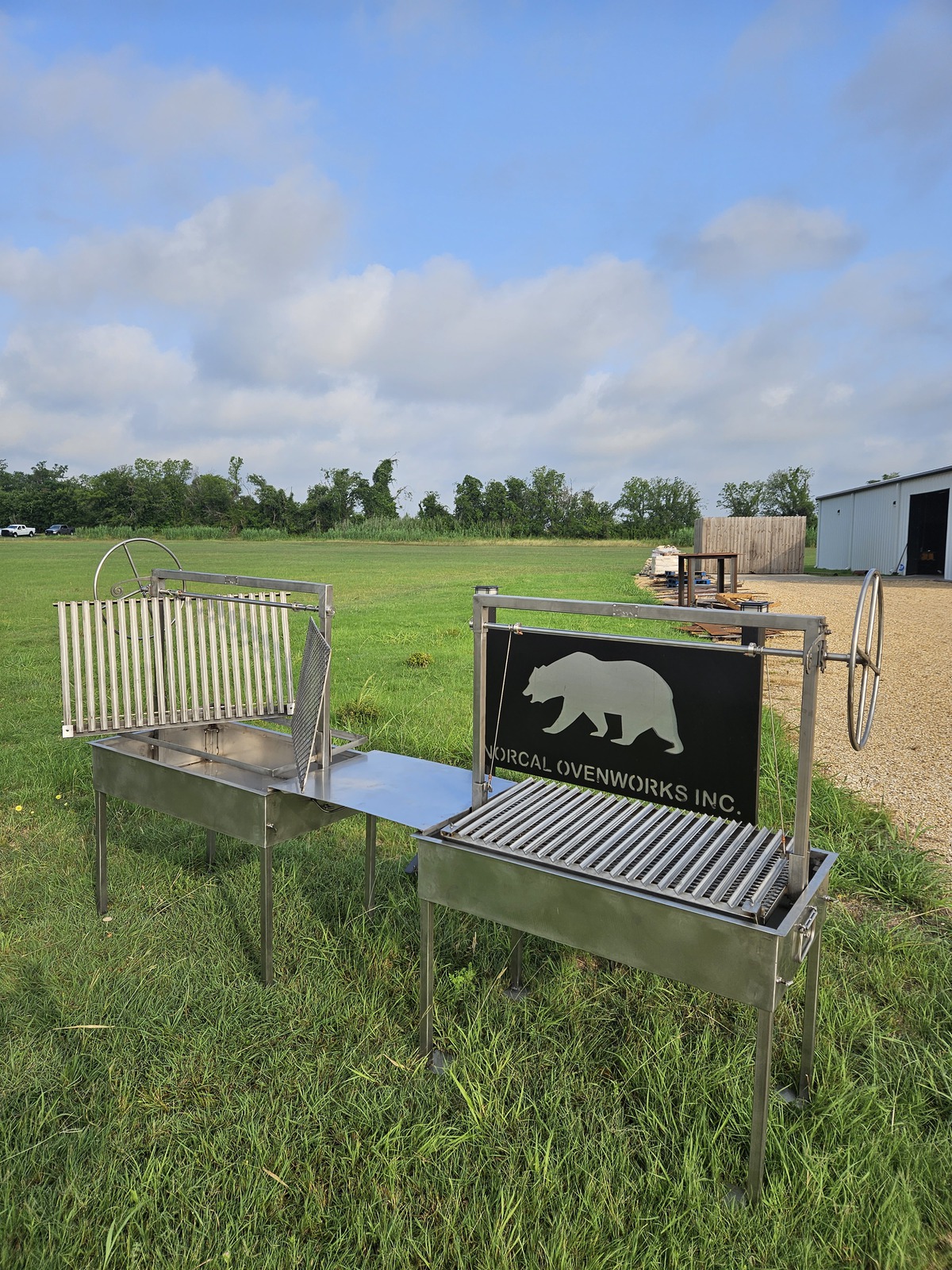 There is some future flexibility as the fish grate just drops into a frame.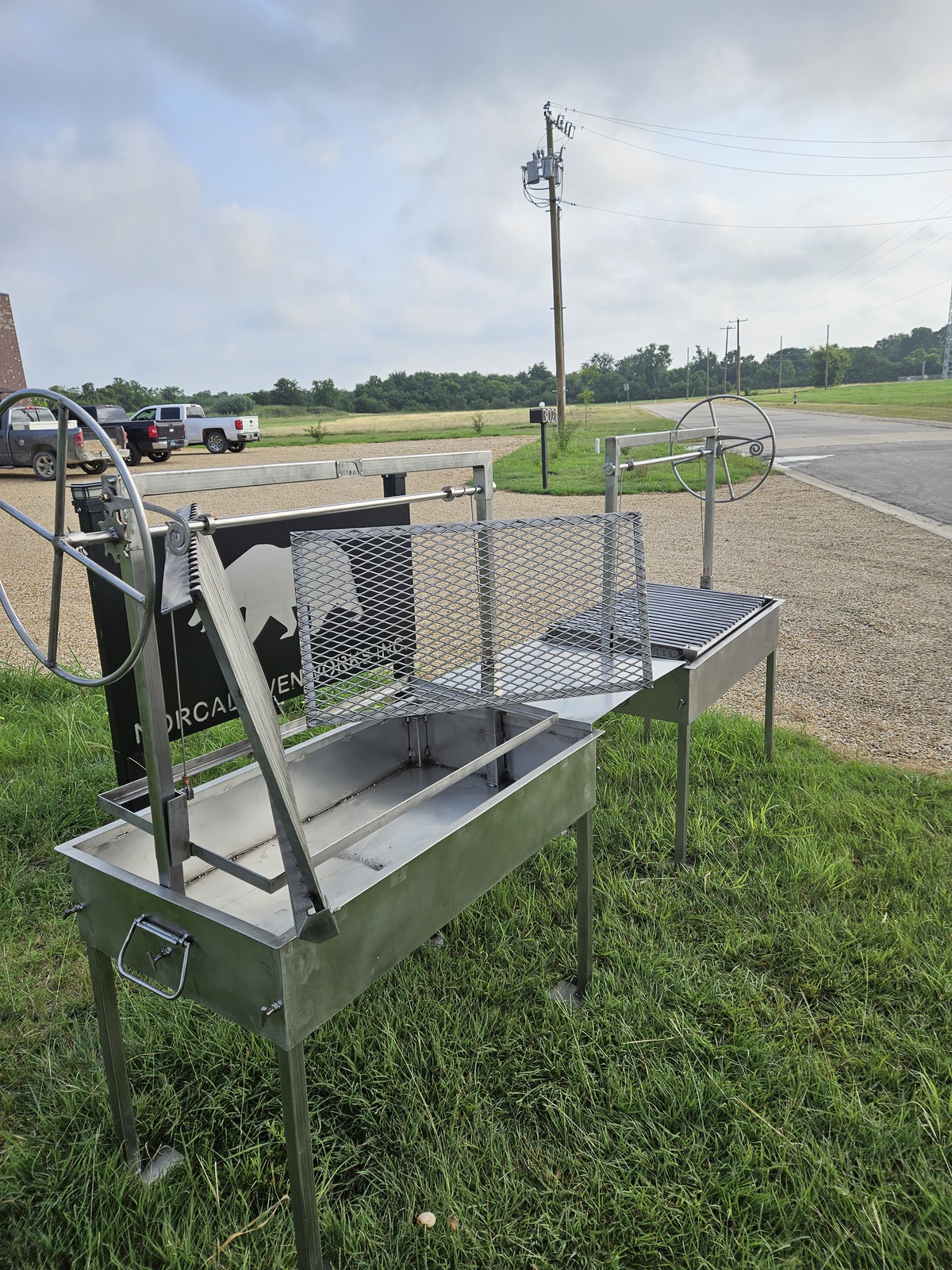 Here's a closeup of the Argentine grate. The fish grate could have been removed: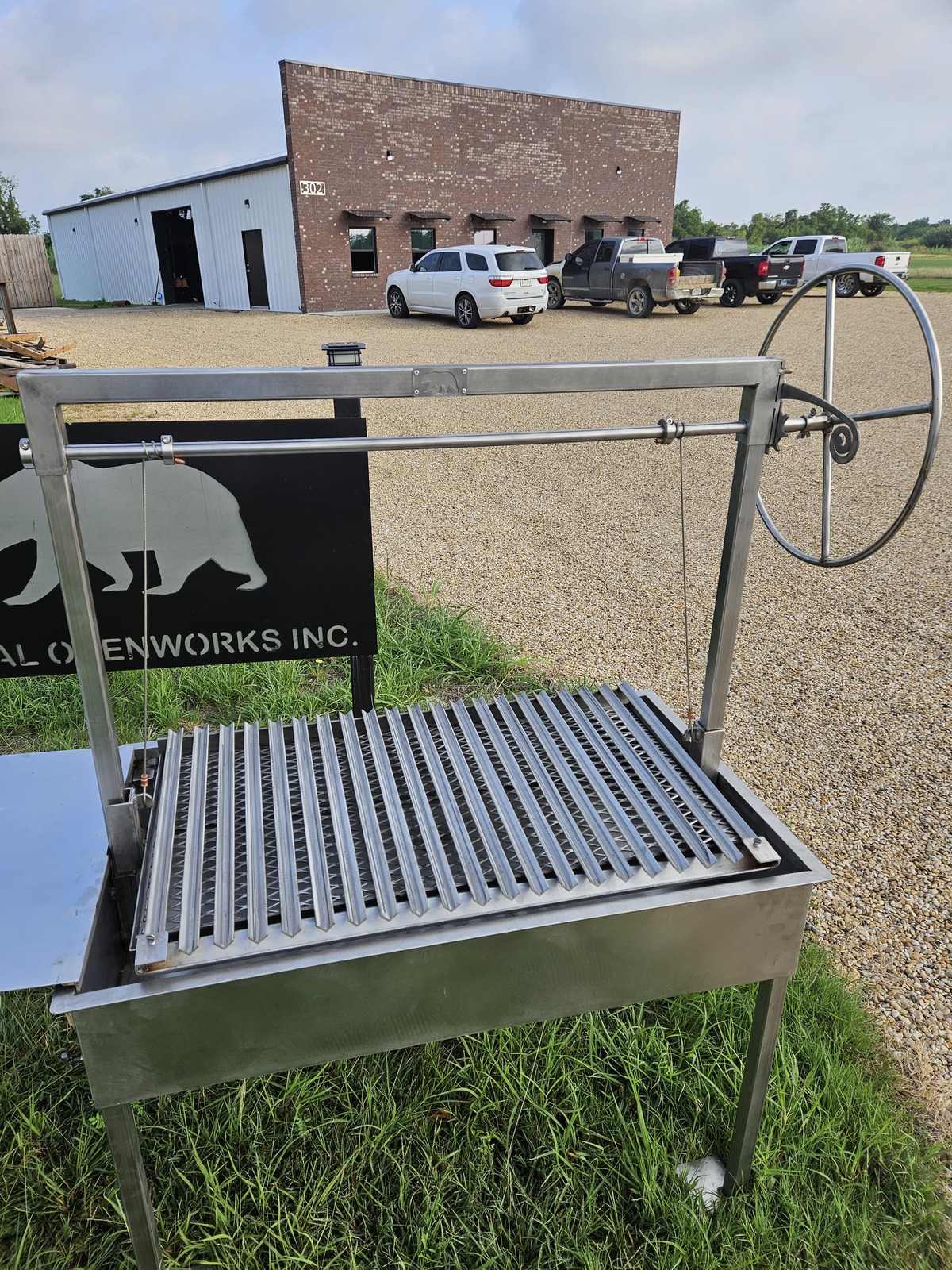 That's a pretty fish grate: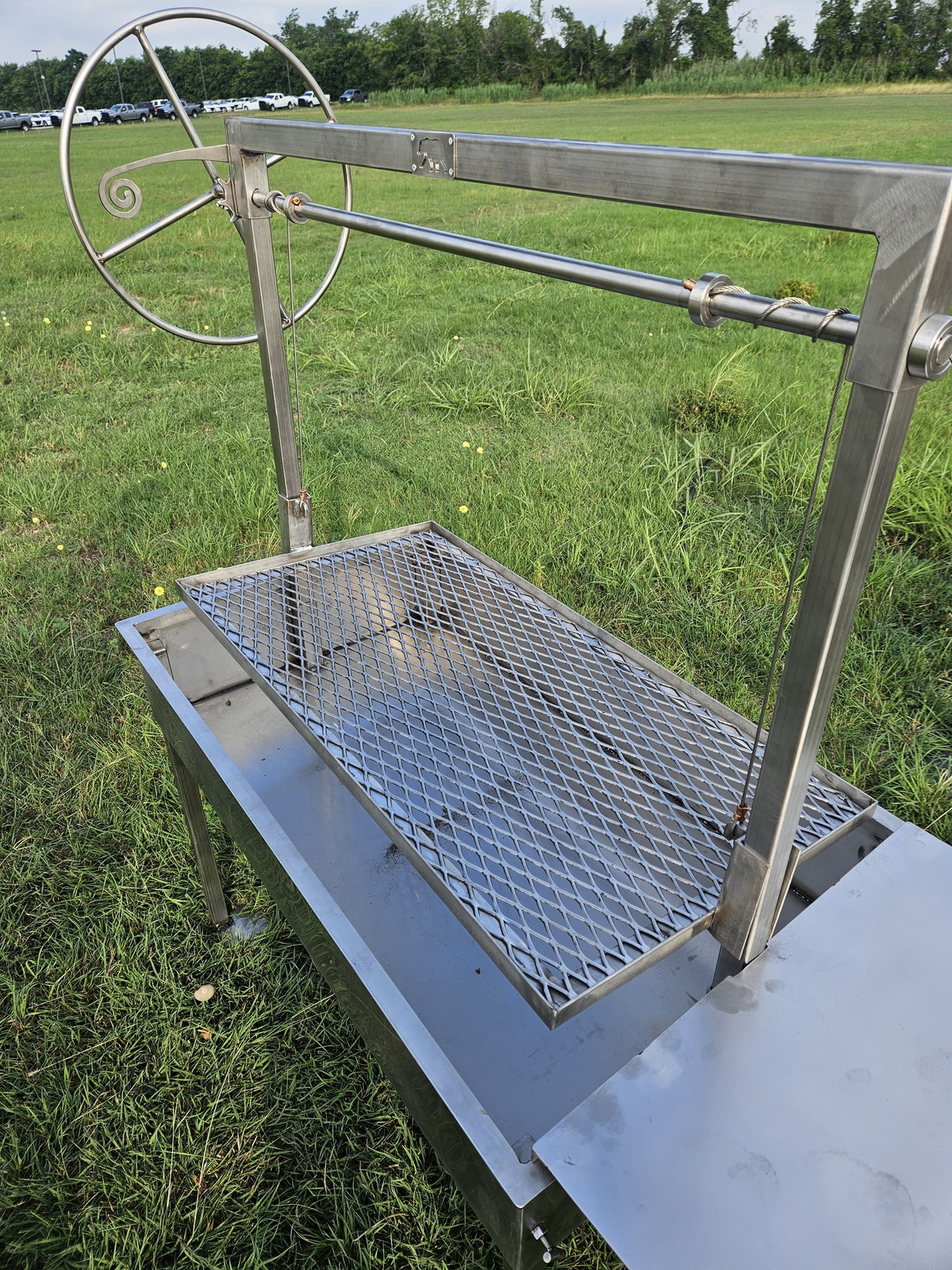 The grills each have an adjustable height rotisserie:
There are two Argentine crosses included with the order. The crosses can be configured to stand on the ground as shows: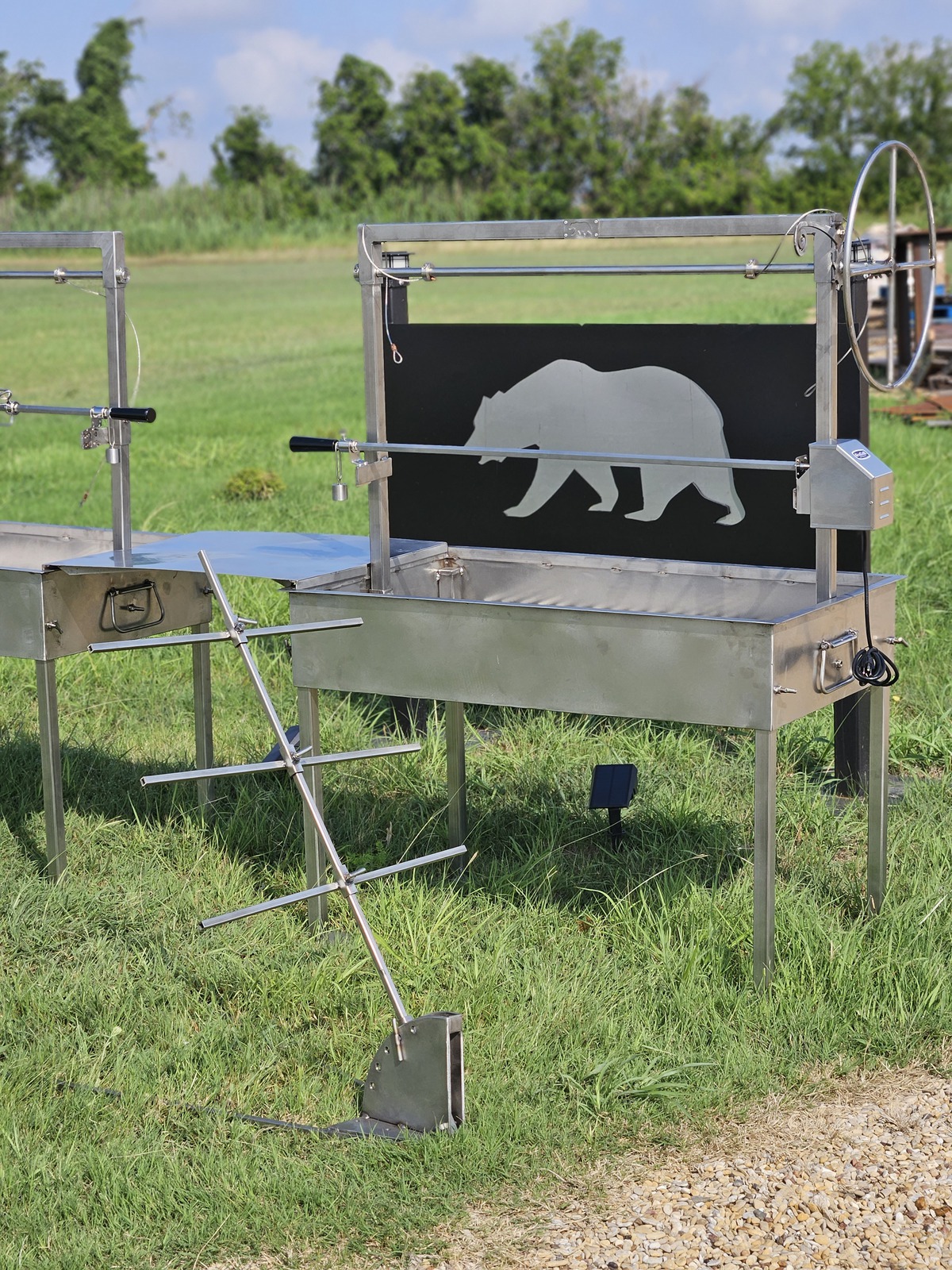 OR, the hoists can be removed and the Argentine crosses can be configured to work inside the fireboxes: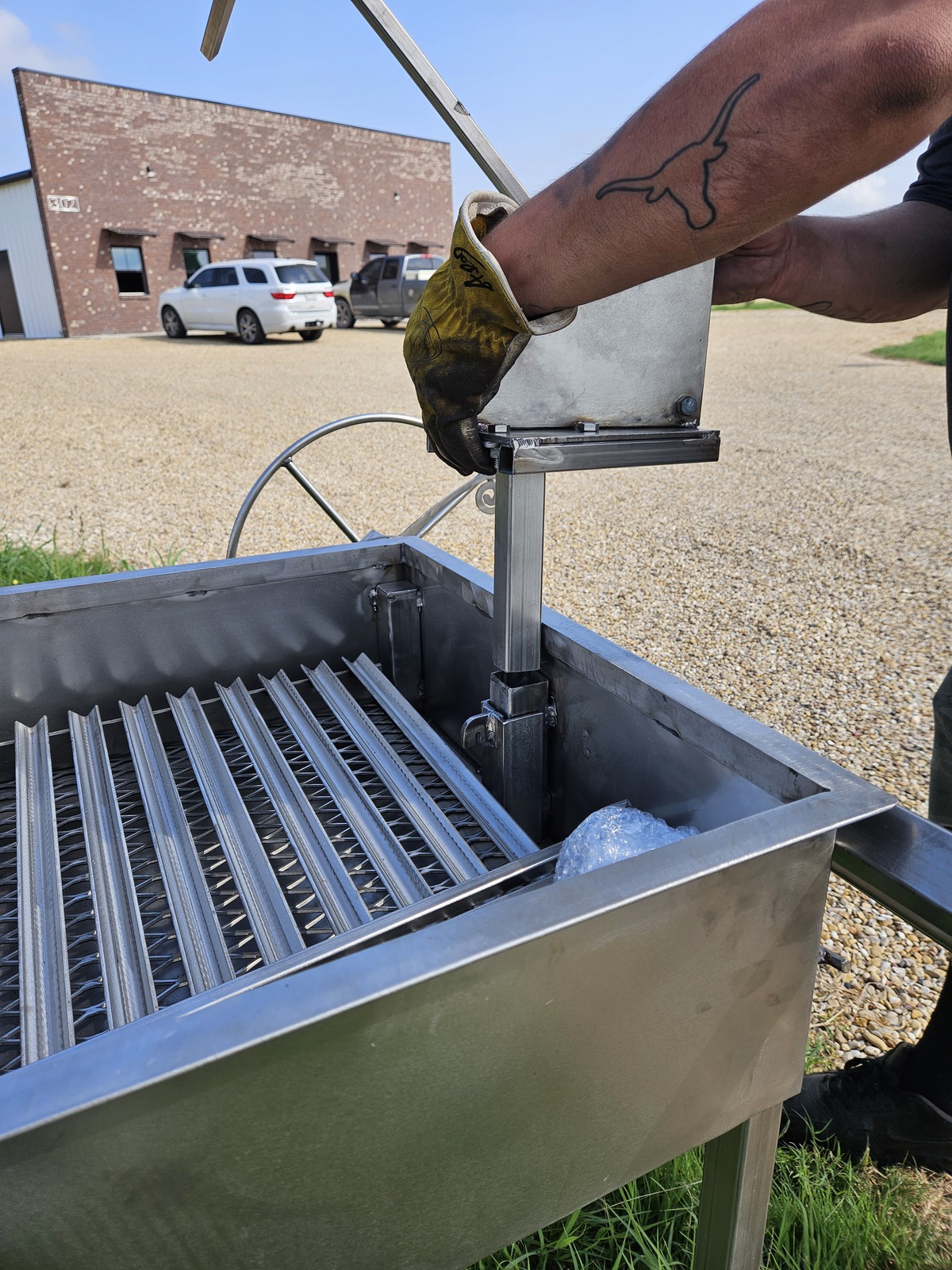 This is the two grills configured to work with Argentine crosses: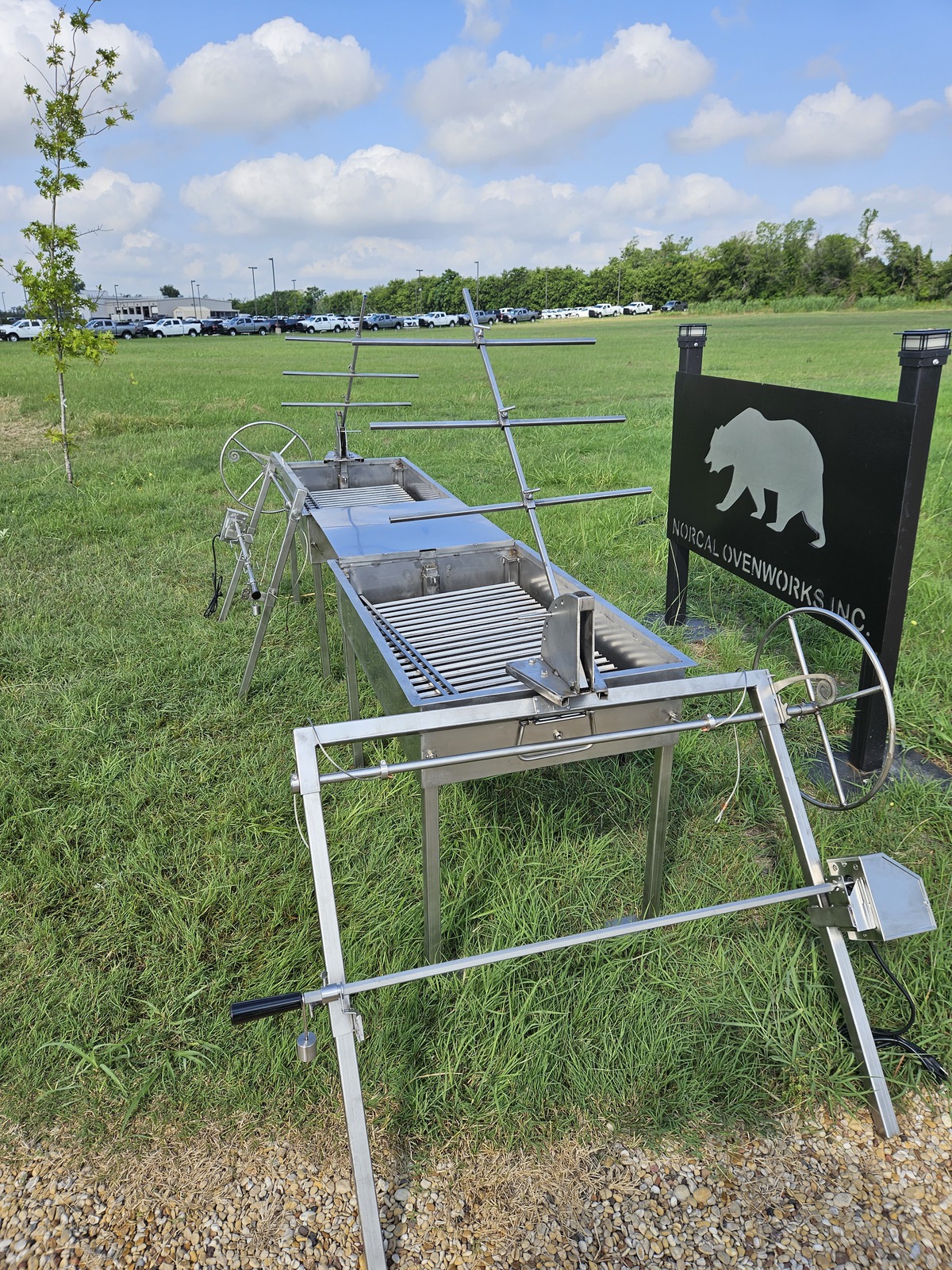 There are Brazilian swords or espitos to use as shown, or they can be stood upright against the hoist frame: